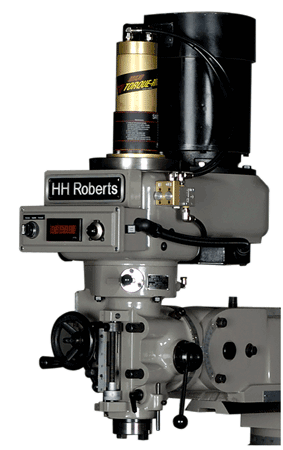 The Maxi-Torque Rite air power draw bar mounted on one of our Topwell 5-GL mills.

The control buttons are mounted on the right side of the head.

This drawbar uses a 3/8" driver. All the others we know of us 1/4" drivers.

Made in USA.

Kits come with air regulator and lubricator and a small bottle of air tool oil. See the mounting instructions on the link below.