Search our site




Loading

Questions ?
Call us at 905-624-5536

H.H. Roberts Machinery Limited




1324 Matheson Blvd E., Mississauga, Ontario, Canada. L4W-2Z7, Fax 905-624-9065



Sharnoa SVC-80 Vertical Machining Centre with Tiger 5 Control
Leadwell built these machine frames as a Leadwell MCV-2000 and they
were completed by Sharnoa with their own Tiger 5 controls.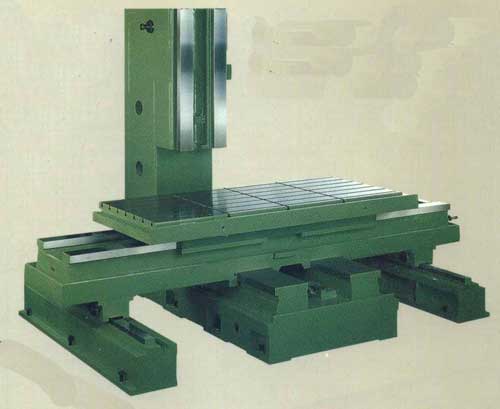 This picture shows the bare frame of the Leadwell 2000 / Sharnoa SVC80
note the very wide saddle and outer supports.
Below is a copy of the specs from the Leadwell 2000 factory brochure
This is for a Fanuc controlled machine, not the Sharnoa machine that we have in stock.
There will be some differences.
The table on the Sharnoa does not have T-slots parallel to the Y axis.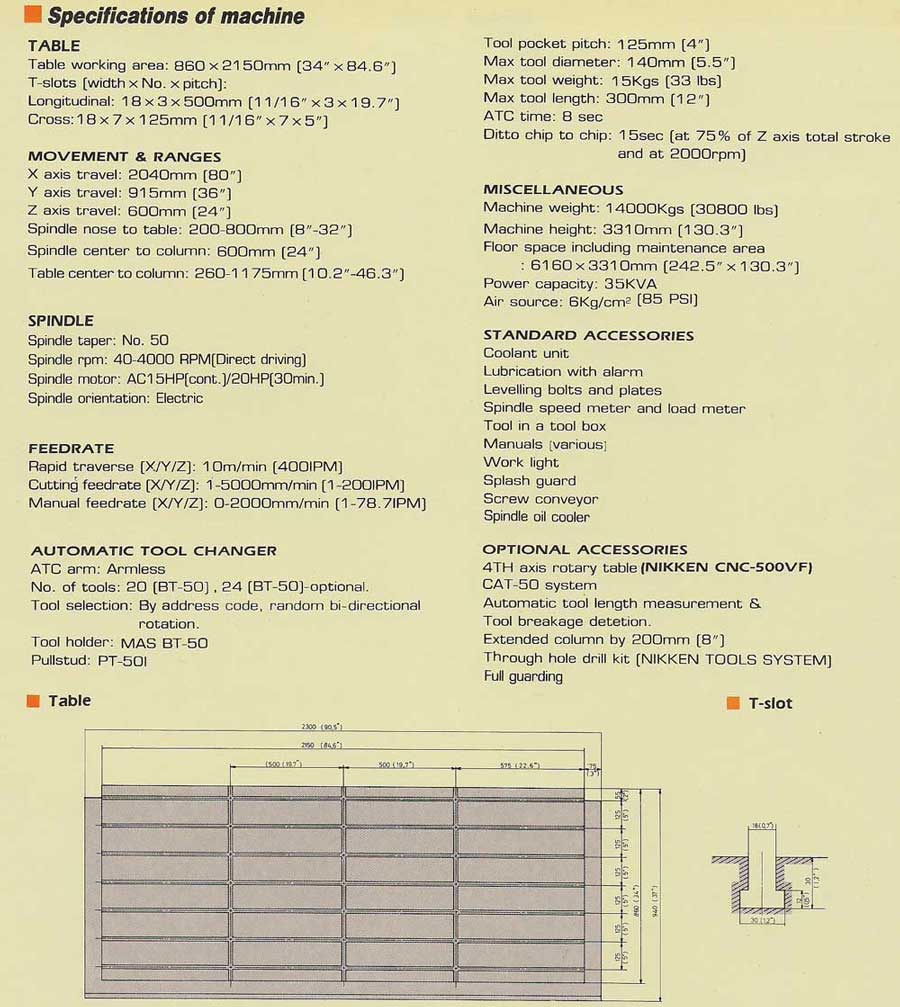 click on an imaage below for a larger view
| | | |
| --- | --- | --- |
| view of table from left | view of table from right | operator console |